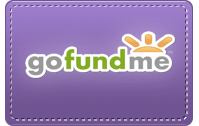 Hello.
I am not the kind of guy who likes to ask for help.  In fact, I love being the one to pitch in, get my hands dirty and solve the problems of other people.  I wanted to be a lot of things growing up:  a teacher, meteorologist, veterinarian, actor, boss and business owner.  I was fortune enough to be a few of those things.  I dabbled in acting and even had my own Talk Show on a local TV station in Milwaukee.  I've been bossed around and was the boss, too.  I've also always wanted to own my own business.  When my husband and I learned we were moving to Maryland for his Army job, I knew I had to give up my job in Milwaukee.  I started applying for jobs that I didn't want but I love to work and need an income.  After doing some research I thought the perfect thing for me to do was own my own mobile business.  Owning my own business would fulfill a dream and a mobile business would allow me to move it wherever we have to go.  We came up a budget, a business plan and a general life plan for us to follow so my dreams could come true.  I bought Street Boutique on good faith that there would be no hiccups and the truck was in great condition with all of the issues that had been fixed in the past.  I was proven very wrong.  The truck has been at the mechanic since I bought it 3 months ago.  They have been working on getting the truck to a place where it can be safely driven.  When I drove the truck to Maryland in July I thought by September I would be in the groove and would have festivals and parties and so much experience under my belt.  It has turned out that every day that goes by without my truck, without my job, is another day I fall further behind.
Street Boutique may be DOA.
I have been sitting on this plea for a couple weeks now while I try to get the excitement and momentum built up online about it's new adventure in Maryland.  I thank you all for the LIKES, LOVES, RETWEETS, FAVORITES and comments we get on all of our social media platforms.  The truth is none of that is translating to sales in our web store.  Without sales I am not able to pay for the repairs being done on the truck, the permits to sell or the inventory.
I set up a GoFundMe page.  Maybe it will connect to people who have fought as hard as I have to live their dream and they have succeeded and can help.  Maybe the lovers of Street Boutique will fight to save this amazing space.  Great things could happen and I will try my hardest to keep this dream alive not only for me but for everyone it impacts.
Please feel free to share my store, to contact me with questions or ideas of other ways I can make this work.
Thank you for your support.
Rich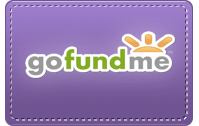 THANK

YOU

FOR COMING TO:  
Street Boutique fashion truck
We offer curbside fashion to Anywhere, USA but are stationed in Maryland.  We are always in gear and always moving fashion forward.  
Street Boutique Fashion Truck is EVERYWHERE including:  Facebook  Instagram Twitter Pinterest Storenvy